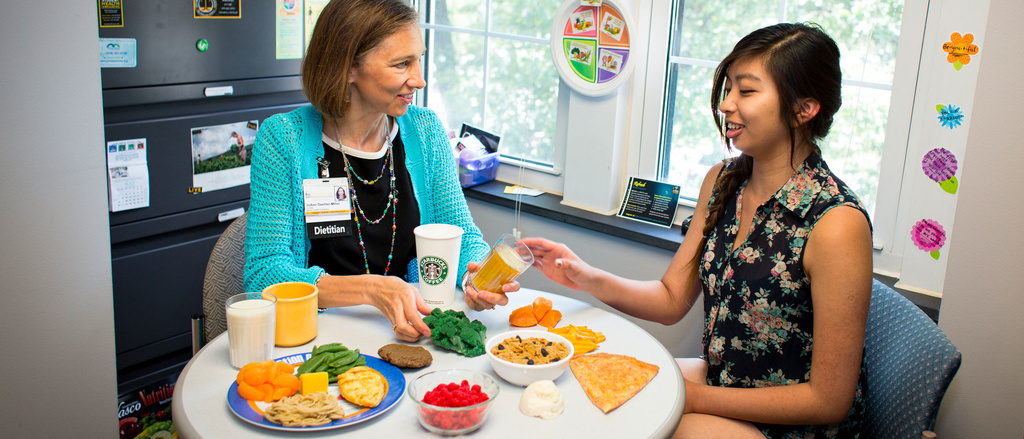 Health and Wellness Services 
As a parent of a college student you play a key role in your student's health and wellness. Even though your child may be miles away from home, you will still be a primary source of health information for them. The UI's Student Health office has compiled a family information page that will assist you in helping your student make a healthy transition to college life.
Student Health provides primary medical care for registered University of Iowa students--the same care a student would receive from a healthcare provider in a hometown. Medical services for students include: allergy treatment, immunizations, lab procedures, psychiatry, sexual health services, and more.
Student Wellness offers individually tailored, one-on-one health consultations to all University of Iowa students. Consultation areas include: fitness, nutrition, stress management, tobacco cessation, alcohol and drug use, and sexual health.
To schedule an appointment with a provider at Student Health or a health educator at Student Wellness, students can call (319) 335-8394.
Visit Student Wellness Website | Visit Student Health Website
---
Counseling services
The University Counseling Service offers a variety of mental health consultation, counseling, and outreach services for currently enrolled University of Iowa students. Clinical services options include: individual counseling and psychotherapy, group counseling and psychotherapy, couple or relationship counseling, career assessment and testing, psychoeducational evaluations, and more.
Visit University Counseling Services
---
Student Care & Assistance
Student Care & Assistance provides assistance to University of Iowa students experiencing crisis and emergency situations. These situations may include: hospitalization, medical emergencies or long-term illness, mental health concerns, chronic conditions, death of a family member, natural disasters (fire, tornado, flood), off campus living concerns, or unexpected events or challenges.
Through coordinated efforts with campus partners, Student Care & Assistance helps students overcome challenges to be successful and continue towards graduation.
Visit Student Care and Assistance
---
Recreational services
The Department of Recreational Services is an integral part of the Hawkeye tradition. They are the hub of campus-wide competitive and recreational activities and maintain many campus facilities including the Campus Recreation & Wellness Center, the Field House, and the Hawkeye Recreation Fields. Events and programs enhance skills, foster life-long friendships, and teach the understanding of true sportsmanship while promoting healthy lifestyle choices.
---
Collegiate Recovery Program
The University of Iowa Collegiate Recovery Program (CRP) provides an environment that supports the therapeutic and educational needs of Iowa students who are considering recovery, in recovery, or wanting to support those in any stage of recovery from addiction. The CRP facilitates support through community building, social support, substance-free activities, advocacy, outreach, and access to resources and services available on campus.
Contact Us
Email: Karen Grajczyk, Program Coordinator, UI-CRP@uiowa.edu