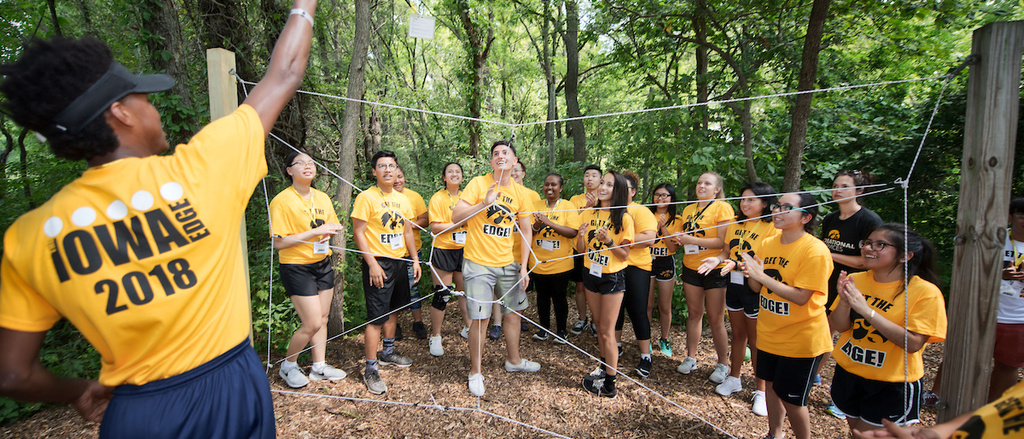 First-generation Families
What does it mean to be a first generation student?
A first generation student is any student whose parents have not completed a 4-year degree.
A first generation student is not simply the first in their family to go to college. Even if a student has a sibling who has gone to college or completed a 4-year degree, the student is still considered first generation.
First generation by the numbers
There are over 4,000 "first-gen" students at the University of Iowa (~1200 in the 2016-2017 incoming first-year class)
An estimated 32% of college students across the U.S. are first generation
First Gen@Iowa
The 1stGen@Iowa initiative aims to bring awareness to campus and work towards a strategic, collective approach to celebrating and supporting first-generation students. While the First-Generation Task Force serves as the foundational basis of this important initiative, the movement is campus-wide and relies on institutional commitment from key leaders and multiple campus partners for success. Learn more..
---
UI Center for Diversity & Enrichment
The UI Center for Diversity & Enrichment coordinates a variety of campus programs and services designed to create a welcoming environment for underrepresented minority students, first-generation college students, and students from low-income families. They offer one-on-one student support, coaching, and workshops to help facilitate student success and retention.
---
TRIO Student Support Services
Academic and student success office serving 350 students at UI, serving primarily first generation, low income students.