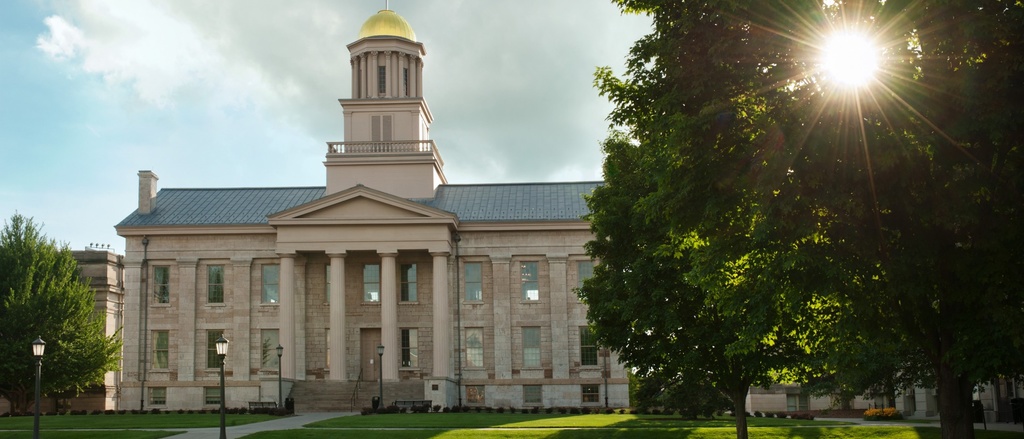 Academic advisor
 An academic advisor at the University of Iowa is what you might have called a school counselor in high school.
ARC
The Academic Resource Center is located in the ground floor of the Iowa Memorial Union. This service's main priority is Supplemental Instruction. SI is a free, course-specific, peer-facilitated group study session available to all students.
Cambus
The black and yellow buses that cruise campus are operated by Cambus, the student-run transit system. Anyone can ride, and you don't need fare to hop on (student fees pay the operating costs). Your student may use terms such as "Blue" or "Red"—these are names of Cambus routes.
Carver
Although this is also the namesake of the College of Medicine, most students dropping Carver in casual conversation are talking about Carver-Hawkeye Arena, the 15,500-seat venue for sporting events and music concerts.
Commencement
This is another word for graduation ceremonies. Commencement ceremonies are held at the end of each semester in December and May.
CRWC
The Campus Recreation & Wellness Center boasts 20,000 square feet of fitness space over three levels, including a climbing wall, a competitive swimming pool, and a leisure pool.
Dance Marathon
This student organization lends support to pediatric cancer patients and their families through events such as a 24-hour dance—one of the nation's largest student-run philanthropic events.
DI
Short for The Daily Iowan, the DI is the University's award-winning, student-run newspaper, which is distributed free to students in residence halls, Greek housing, and apartments within carrier zones. Find it online at www.dailyiowan.com.
Hancher
Back after the original building was flooded in 2008, this new performing-arts venue allows students the opportunity to see Mamma Mia!, the Joffrey Ballet, and Yo-Yo Ma, to name a few, during the 2016–17 academic year.
Herky
The University's mascot, born from the creative pen of late UI journalism professor and Iowa alum Dick Spencer, has patrolled the sidelines at Hawkeye sporting events for more than half a century. Herky not only inspires fans to cheer on the Hawks, but he also has been the muse for two public art programs that displayed creatively attired statues of Herky around Iowa City.
MyUI
Online portal through which students can access their UI information and records, course websites, and a host of key resources.
Ped Mall
Downtown Iowa City is home to a pedestrian mall, flush with various dining, shopping, and entertainment choices as well as a spot to play chess. Free music concerts are popular in the summer.
Pentacrest
The Pentacrest, the centerpiece of Iowa's main campus, includes Old Capitol and the four buildings that surround it: Jessup Hall, Macbride Hall, Schaeffer Hall, and MacLean Hall. Jessup Hall houses the Office of the President as well as the registrar's and cashier's offices.
RA
Short for resident assistant, a student staff member who lives in the residence halls and helps students acclimate to their new home and the university in general.
TA
Short for teaching assistant, graduate students who teach courses at the university.
Transit
Transit is a free app including weather updates and bus routes and stops from Cambus, Coraville transits, and Iowa City buses. It is regularly updated to show viewers where buses are currently located, and the expected time of their arrival for each stop. 
U-Bill
This is your student's official bill for their studies at Iowa. The University of Iowa generates University Bills (U-Bills) electronically on the first business day of the month. Once generated, these statements are accessible through a student's MyUI account.